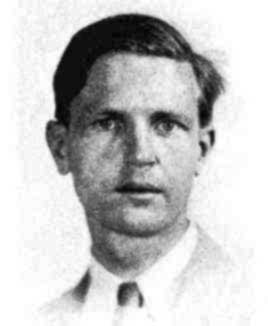 Tony Julianelle - a fellow mathematician - tells me of a discussion he once had with Hassler Whitney (1907-1989), a world class mathematician and skilled rock climber. Whitney told of

climbing on boulders

in

Sleeping Giant State Park

and

East Rock Park

, both in the New Haven, Connecticut area, in the

early 1920s

, while a student at Yale.



T

hus, he was one of the

very early American boulderers

(although, probably not in the modern sense), as well as a great mathematician who spent a number of years at the Institute for Advanced Studies at Princeton. In his lengthy career he received the

National Medal of Science

, the

Wolf Prize

, and the

Steele Prize

for his outstanding contributions to mathematics. He was a bold climber, as well, and established the hardest rock climb in the East on Cannon Mountain in 1929.

In

Yankee Rock & Ice

(2002),

Laura and Guy Waterman

talk about Whitney: "

H

assler Whitney entered Yale in 1924 following secondary schooling in Switzerland, where he had been exposed to climbing with alpine guides. . . In personality Whitney was an introvert and loner, mildly eccentric, of strong convictions quietly and tenaciously held. He was a fluid and elegant climber . . . a true disciple of the Geoffrey Winthrop Young philosophy that judgment and skill were more important to a leader than muscle and bravado - or protection . . . In his sophomore year, Whitney discovered the Sleeping Giant . . . He spent much time there during the next three years, sometimes with rope-mates, sometimes alone. Whitney's solo climbs on the Giant

(20 - 100 feet)

illustrated a facet of the Young ideal . . . that the seasoned leader's judgment could tell him what he could get up or

down

safely, so that solo climbing at a reasonably demanding standard was regarded as justifiable."

At the age of seventy-six, Hassler visited the Sleeping Giant with the Watermans. He was very reluctant to put on a rope, and soloed most of one of his old routes - putting on a rope only at the crux. This was very much the old British game, for even through the 1930s leaders there frequently avoided protection, and essentially free-soloed their climbs. A good description of this approach - accompanied by revealing photos - can be found in

The Coniston Tigers

(2000) , by

Harry Griffin

.