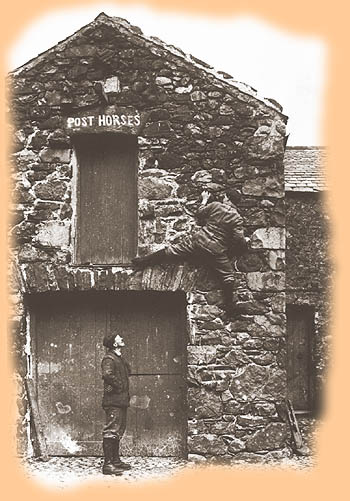 The famous Barndoor Traverse at Wastwater Hotel. Dr. Joseph Collier at the crux, watched by his frequent companion, A. E. Field. 1890s. Photo by the Abraham Brothers (Due to renovation the traverse is no longer possible)


"

O

utside the hotel, in the inn-yard, was the Stable Door (or Barn Door) Traverse - quite a gymnastic feat. You had to climb up the rough slabs on the right hand side of the wall and then make a delicate traverse, on very poor holds, into the open door about ten feet above the ground."

- A. Harry Griffin in

The Coniston Tigers

, 2000.
---